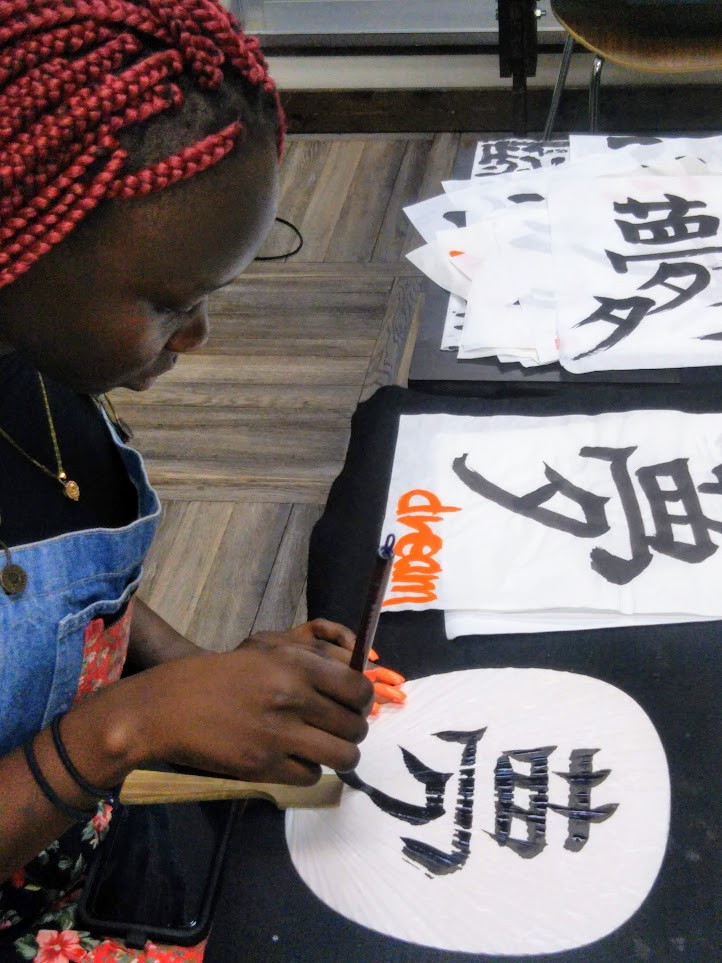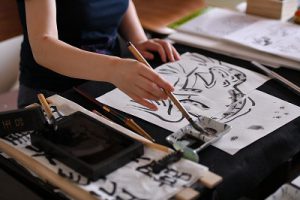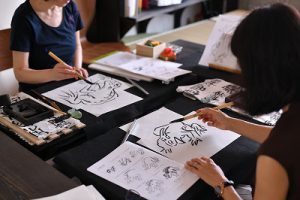 How to draw CHOJU-GIGA(鳥獣戯画)>>Click
書道=SHODO
Learn the art of Shodo(calligraphy), where an ink-dipped brush is used artistically to create Chinese and Japanese kana characters.
1 session: 1.5H
Tuition: 1 lesson 20,000JPY/2~4per
plus 鳥獣戯画=CHOJUGIGA
A wild animal caricature painting anyone can grasp a knack. Why do not you draw a wild animal caricature that is also called the oldest cartoon in Japan.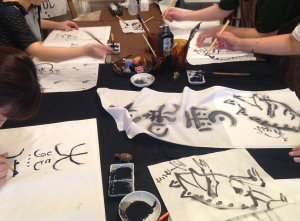 There were many participation with friends, it became a lively and fun workshop.
Everyone, at first it seems not to be confident, but if you practice some pictures, you will be able to draw freely one after another. When wild animal caricature can be drawn, it is time to design towel and towel.
1 session: 2H
Tuition: 1 lesson 30,000JPY/~4per
***********************************************************************
Option1:Kanji name service :2000JPY
※Our Calligrapher will name you with meaning in Kanji(Chinese characters). You will learn how to write your English name in Kanji or Japanese Kana.

Option2:Custom-made souvenir service 2000JPY~6000JPY
****tapestry, name-plate, camvas-bag, Tshirts etc.
original name tapestry or name plate
★Schedule calendar
★please contact from the inquiry form.
※Tailor-made Lesson / ※Days Negotiable
Lesson flow>>> click here
Lesson view>>>click here